Speaker 13 at TEDxDubbo:

FACETS
"Live Like A Freak"
Tansel Ali is the Australian Memory Champion. He has broken several memory records and competed in the World Memory Championships where he was crowned 'Grandmaster of Memory' for remembering a random shuffled deck of cards under 3 minutes. At the same event, he also broke 5 national memory records for a total of 6 out of 10. He has memorised the Sydney Yellow Pages phone directory in only 24 days and has been dubbed 'The Human Yellow Pages'.
Tansel has spent the last 10 years training people how to maximise the use of their brain to be more efficient and effective workers. Tansel's interactive style and personal experience has attributed to many success stories.
Mark Dobson is performance coach to the worlds elite athletes and coaches. In the lead up to the Beijing Olympics Mark spent one year advising Australian Olympic Swimming Coach Ian Pope as well as preparing extreme athletes for the 2008 Xgames. He was also a founding member of New York City's first University for gifted teenagers, which was acknowledged by President Obama for its educational innovation. He is also the author of 2 best sellers for teens.
TEDx

Talk Video: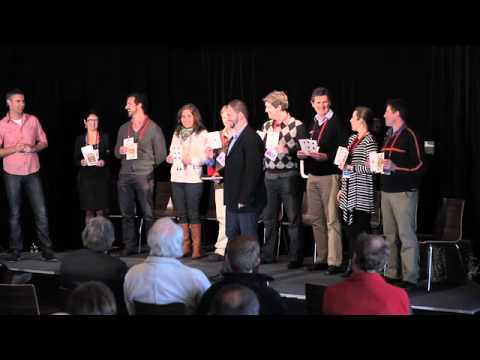 TEDx

Photos: